This course provides a comprehensive overview of the tasks and responsibilities of a manager. You will strengthen your leadership and management skills and get clarity to what is expected from you in your new role. We will go through the basics of Finnish labor law. This training will also provide you with concrete tools which you can apply in your everyday leadership work. By helping you to clarify your role as an immediate manager, you will be better equipped to enable your organizations success after this course.
Benefits of the course
You understand the importance of immediate management from the perspective of implementing your organization's strategy
You understand the concept of leadership and know how to strengthen your skills as a leader
You develop your self-management skills
You know how to build a top performing team
You will learn how to have effective one to one conversations and performance reviews
Who is the course for?
The training is targeted for new leaders but everyone who wants to refresh their leadership skills are welcome, regardless of industry.
Kurssiohjelma
Day 1.
09:15
Role and responsibilities of a leader
What is a manager needed for?
Employer's representative
Leading change
Information hub
Defender of your own organization
10:30
The right to manage from the point of view of labor law
Responsibilities of the supervisor as the employer's representative
Reflecting on my own work - What is expected of me as a supervisor?
The right to manage and its restrictions
Employee responsibility
13:00
The role of the leader as a facilitator of change
Change management
Engaging the team
The role of feedback
Case exercise: Challenging leadership situations
14:30
Impactful leadership
What is impactful leadership?
Strengthening your own leadership style
Day 2.
09:00
Can you lead yourself?
Self-knowledge as a prerequisite for success in leadership
Your own resources and energy
Tools for self-management
A solution-oriented model for your own development
10:45
Improving your working methods
The role of focus of attention at work
How to change your habits
The importance of feeling in control
13:00
Building a top team in practice
How do I think about my team members?
Bringing different perspectives together
Transparency of power distribution
Improving interaction
Coaching as a leadership style Interaction and communication
14:45
Performance reviews in Finland
Why are performance reviews beneficial?
What does research tell us about performance reviews?
Performance review in practice
Interaction and communication
Katso koko kurssiohjelma
Hinta
The price of the course is 1390 eur/​person + vat 24%, including materials, lunch and coffee during the day.
Ilmoittautuminen
21.11.2022 klo 09.00-15.30
22.11.2022 klo 09.00-16.00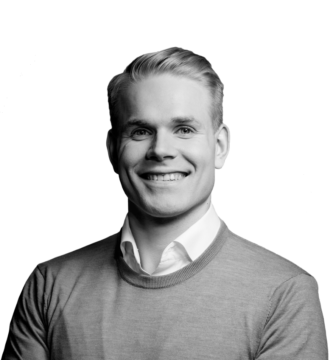 Onko yrityksessäsi useita koulutuksesta kiinnostuneita ? Kysy ryhmäalennusta tai pyydä tarjousta räätälöitynä organisaatiollesi.
Palautetta osallistujilta
Erittäin kattava kahden päivän pituinen koulutus, vaikka etänä oltiin silti ei tullut hetkeä että, olisi ollut tylsä aihe tms. Kovaa ja mielenkiintoista tykitystä ja loppuun asti viilattu paketti! Kiitos.
Mikko Kiljander, Frostbite Kylmähuolto Oy
Hyvä, selkeä ja asiapitoinen paketti, josta sain hyvät eväät juuri alkaneelle esimiesuralleni. Kouluttajat onnistuivat pitämään mielenkiintoni yllä koko koulutuksen ajan. Koulutus oli omaan mieleen myös sopivasti osallistava. Mielenkiinnolla kuuntelin myös muiden koulutettavien pohdintoja ja kokemuksia erilaisista työelämän tilanteista.
Mika Suomi, Prysmian Group Finland Oy
Yksi parhaista koulutuksista, mitä 20 vuoteen IT-alalla oloa mahtuu. Hienosti tiivistetty, vaikka aikaa vain kaksi päivää ja sekin etänä. Runsaasti uusia työkaluja saatu pakkiin. Kiitos Jari ja Tommi!
-Osallistuja
Kouluttaja
040 125 29 91
annina.eklund@brik.fi
Anninan mielestä vaikuttava koulutus syntyy innos­ta­vasta ja avoi­mesta ilma­pii­ristä. Anninaa kiin­nostaa, miten yksi­löiden ja tiimien poten­tiaali voidaan löytää, ja miten siihen voidaan vaikuttaa käytän­nössä johta­misen eri keinoin.
Erityisosaamisalueet
Osaamisen kehittäminen
Perehdytys
Tiimityö
Motivaatio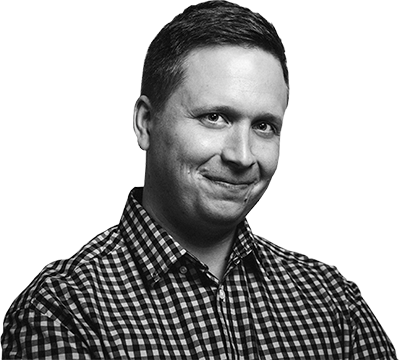 Kouluttaja
040 017 20 21
tommi.lindholm@brik.fi
Tommi vastaa viimei­simmän tutki­mus­tiedon tuomi­sesta Brikin koulu­tuksiin. Tommia kiin­nostaa orga­ni­saa­tioihin ja orga­ni­soi­tu­miseen liit­tyvän teorian hyödyn­tä­minen linssinä orga­ni­saa­tioiden toiminnan ymmär­tä­mi­sessä ja käytän­tö­läh­töi­sessä kehit­tämisessä.
Erityisosaamisalueet
Johto­ryh­mä­työs­kentely
Asian­tun­ti­joiden johta­minen
Palkitseminen
Artikkeleita aiheesta
Mikä on sinun johtamisideologiasi?
Esimies, kuinka hallitset vuorovaikutustaidot?